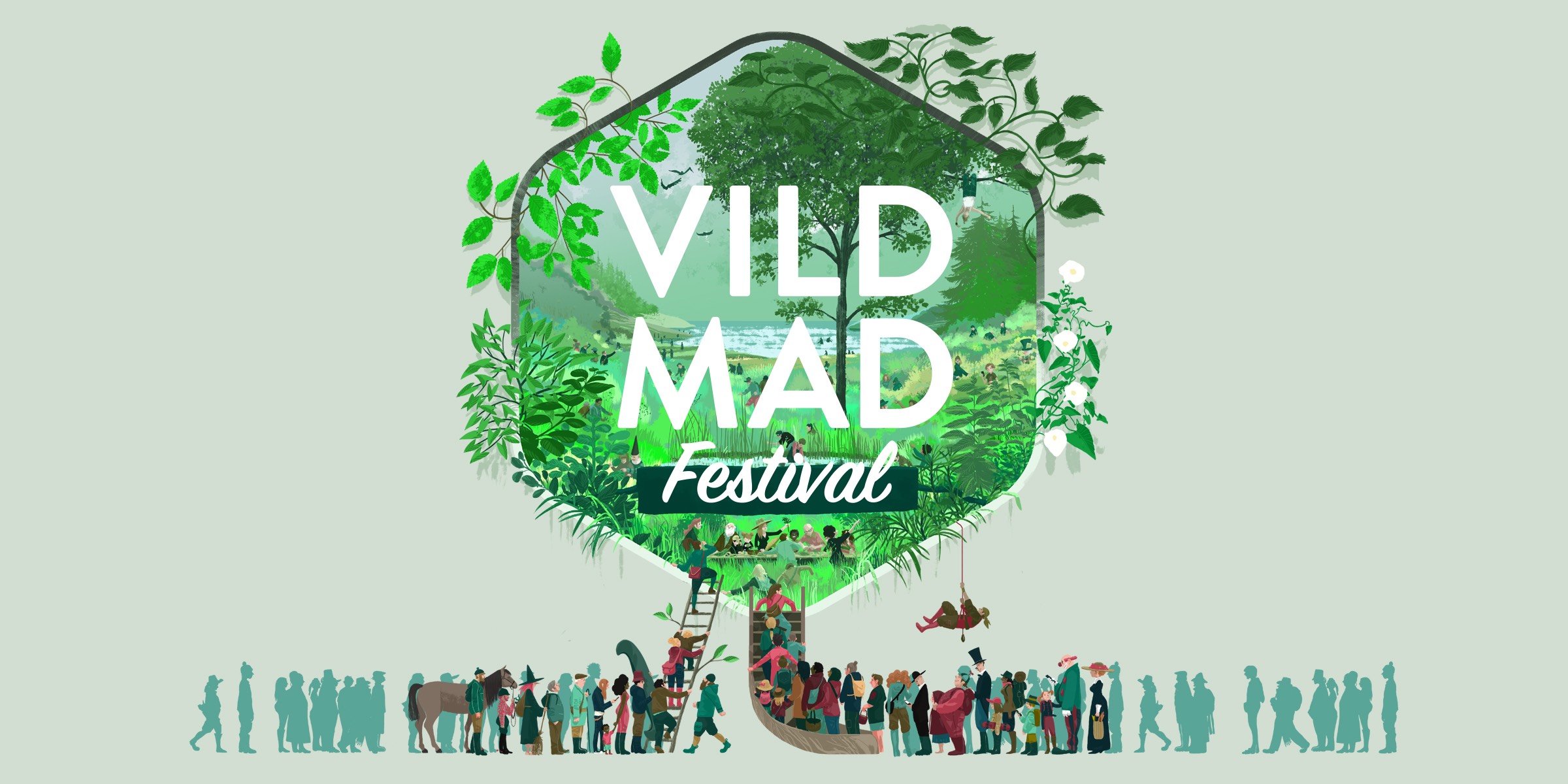 VILD MAD FESTIVAL 2017
On August 27, a nature reserve near the center of Copenhagen will be the venue of the largest wild food event in Denmark to date. VILD MAD ("wild food") invites you to join us for a festival, to get outdoors, and to explore nature in the peak season for berries, mushrooms and late summer herbs. In the knowledgeable company of local guides, rangers and chefs, guests will be invited to forage at the lake, on the meadow, and in the forest - and to cook with wild ingredients.
The VILD MAD Festival is brought to you by MAD together with Byhøst, Naturvejlederforeningen, Friluftsrådet and a number of local partners.
Become a VILD MAD Volunteer
We need your help to make VILD MAD Festival the wild food event of the decade. From Friday August 25 to Monday 28 we need hands to prepare the site, implement the Festival and clean up once we're done. If you are interested in being part of the team, fill out the details below, and we'll get in touch about the different jobs and assignments.

Before the festival we will host a mandatory gathering for the volunteers, where we will tell you much more about the festival, tasks and assignments. We are looking forward to sharing the joys of wild edible nature with you and all the guests at VILD MAD Festival.