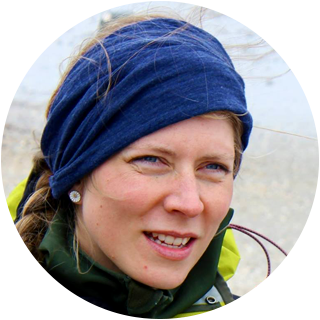 | | |
| --- | --- |
| Name | Tanja Rahbek |
| Workplace | Naturcenter Tønnisgård |
| Address | Havnebyvej 30, 6792 Rømø |
| Phone | 74 75 52 57 |
| E-mail | tr@vildmad.dk |
Tanja is a trained landscape architect and ranger from the University of Copenhagen. She is employed at the Nature Center of Tønnisgård on the island of Rømø, situated in the middle of a world heritage national park. The position of the island between the North Sea and the mudflats offers great possibilites for foraging exciting beach herbs, shellfish, mushrooms, and berries. Cattle and lamb is raised locally on the island, so in addition to taste experiences, students can learn about grazing. The nature center has a number of raised beds with herbs for educational use, as well as a fire cottage where the foraged ingredients can be cooked while enjoying the view over the mudflats.