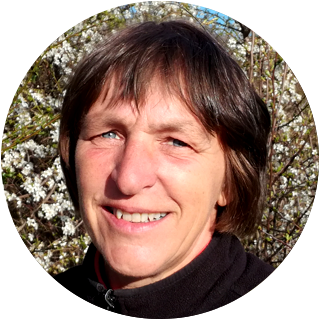 | | |
| --- | --- |
| Name | Marianne Krag Petersen |
| Workplace | Skovsgaard Gods, Danmarks Naturfredningsforening |
| Address | Kågårdsvej 6, 5900 Rudkøbing |
| Phone | 62 57 26 66 |
| E-mail | mkp@vildmad.dk |
Marianne is a trained biologist and ranger with the Danish society for Nature Conservation. She also works at the organic farm of the Danish Nature Foundation, Skovsgaard, on the island of Langeland. In addition to lush cultivated fields, Skovsgaard abounds in forests, beaches, meadows, commons, hedges, and lakes, which are all organic, and cultivated with the ecology of wild plants and animals in mind. It is possible to gather a wide array of wild herbs for cooking from numerous landscapes, even with a short distance. The cooking takes place either at the outdoor kitchen of Skovsgaard Nature Communication, which is situated by the farm's herb and vegetable garden, or out in nature itself.